Scott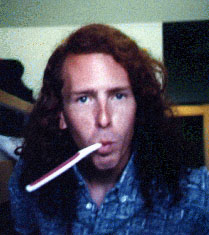 Scott





I am a female.


I joined the EDA mailing list in June, 1996
---
My Jewel Story:
First saw Jewel on the tonight show in '95 but I didn't buy the album
till Jan '96. OK OK, I haven't bought an album from a new act in ages...
until hers. Fell in love with the songs, especially they lyrics and
simple guitar playing (works with her wonderful voice). Seen her a
couple times in the San Francisco area.
Comments:
I'm a musician as well, check out my homepage (http://members.aol.com/wolfiek626)
If you see me perform live, try to stump me with a Jewel song...I know
most of them
This page has been viewed 579 times since updated Tuesday, January 23, 2001.
---
---