Paul Kim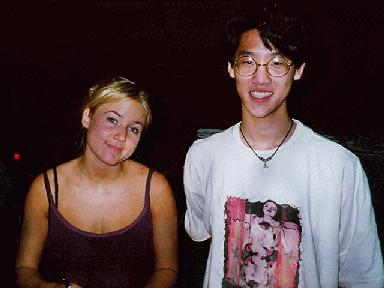 Paul Kim
Amherst, MA by way of Aberdeen, MD




I am a female.


I joined the EDA mailing list in December, 1995 and I attended

'96!

---
My Jewel Story:
Read and heard her in CMJ monthly, a music magazine with a sampler disc, in January of 1995. Bought her album in July. Joined the list on a whim in December. Rotated my tires in February. Have to go to the bathroom now.
Comments:
Jewel is too talented and fun and genuine and nice to be human. My theory: she's an alien. And she's too young too. Geez, I think that she is ginchy. Thank you to her and her mum, Lenedra, and Hiranya for being such great people. And Duff for the idea of Jewelstock. Duff is a girl, not a beer. And Gerrit drives like a maniac. It must be the hat.
This page has been viewed 647 times since updated Wednesday, January 31, 2001.
---
---