jackie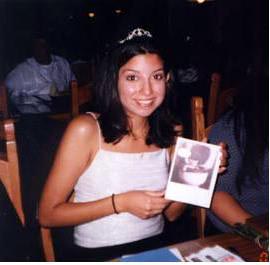 Jacqueline Gilberto
N.Hollywood, Ca. U.S.A




I was born on Saturday, June 16, 1979 which makes me a 39 year old Gemini.
I am a female with Brown hair and Brown eyes.


---
My Jewel Story:
I heard her on the radio
Comments:
I love Jewel, Jewel rocks!!!!
This page has been viewed 766 times since updated Thursday, January 18, 2001.
---
---